AMSOIL Dealerships – The Home Based Business of the Future
Weather you are an enthusiast in your teens starting out or a seasoned citizen interested in a second act career, an AMSOIL dealership offers a variety of ways to build a business for those willing to work. The rewards can be substantial, life changing and life sustaining.
There are hundreds of dealer websites and AMSOIL's HQ page which you can learn all about the inner workings of being an AMSOIL dealer. Here I will start by going over some of the new directions AMSOIL is taking and updating as needed.
An AMSOIL dealership is the most dynamic business you will ever enjoy.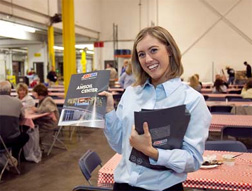 Support
I guess I should answer the most common question which is regarding support. Most dealers just signup online not realizing that they will be assigned to a random dealer somewhere then when it comes time to get serious, they will be shocked to learn the only person who is there to assist them is nowhere to be found. Dealers outside that group have no incentive. Thankfully as of March 2016 a new mentoring program has been initiated so you will receive help even if the upline dealer is unable.

I run a full time dealership, I answer the phone during business hours and. I look forward to speaking with and helping dealers and customers alike. One reason to join my group is that I never miss an update from corporate and I forward out to the dealers anything I learn which will improve your business. I use mail, Facebook, and blogging; eventually Youtube.
*NEW* – From AMSOIL in 2018
Added new dealer development resources, Game Plan document, and a dealer recruitment website "joinamsoil" or www.joinamsoil.com which all dealers can use to introduce new prospects to the benefits of becoming an AMSOIL dealer. Yes, should you not have web skills, we do it for you. Just attach your dealer ID# to the link and you get the credit should anyone join through your link. It's a marvelous tool to add to your success and income.
In the past AMSOIL held yearly training at the HQ in the Superior, WI – Duluth, MN area. Dealers as far as Florida didn't have a local rep to assist so they relied on their upline to be one of the 300 who could attend and pass along the information. Meanwhile thousands of other dealers didn't know there was any information to pass along. Now since the start of 2017 onward, AMSOIL U is FREE Online for everyone! As soon as you join.
All new for dealers 2018 and on:
#1 – and a NEW development – FREE SHIPPING for all dealers on orders over $350! This is a major announcement which should allow more inventory to be ready where the customers need it. Order less that $350 pay a simple flat rate of $11.99. I predict this will increase our market presence by 15% overall! Yes, get involved now.
The first point isn't new but the results are – That is Startling Innovation! Every few years the main products are revamped and September-October some real problem solving innovation will be introduced to solve issues with engine technology!! You definitely want to join now to get the knowledge down so you have the one product everyone will be looking for.
AMSOIL U Now Free (August 1st enhancement) – Much of the reason I have had the success I've had was because I've attended AMSOIL U in Duluth every year since 2002. Well starting at the end of 2015 (winter 2016) AMSOIL U Online became available in a capacity which will be as effective as traveling to Duluth. This upgrade will broaden the scope of knowledge and the results will be powerful as you grow your business. This alone is reason for becoming an AMSOIL dealer.
The Quick Start Guide – Started August 1st 2017. A new tool to assist dealers in essential steps to get the most out of the dealership early on and points out aspects and directions for attaining maximum sales success in the various markets and channels available. A major tool for all new dealers. Makes makes discussions with your team more efficient. Yes – this is a major help!
** As of January 2018 -= The new AMSOIL Game Plan guide to further help new dealers.

Retail accounts now given free shipping! (ordered over $300 – orders less than that amount only pay a flat rate of $10) This is the single most important benefit for the AMSOIL dealer because it is adding instant success to a number of dealers monthly product volume. Retailers are increasing orders of AMSOIL supplies because not only they are able to profit more, but they are suggesting the products more to their customers. Getting your products in local retail stores and especially lube and independent auto repair centers is the best strategy for a consistent and profitable business.
Major emphasis on field training and remote AMSOIL University Live sessions. There is so much being developed on this subject as I type, it's only going to get better. AMSOIL has developed a new crew of field sales reps who are stationed all across the country to assist dealers wherever they need help. This could be to help the dealer close on an account, enhance an existing account (retail or commercial), help with a trade show or assist over a local dealer meeting.
Expanded Retailer & Dealer locator – There is a growing emphasis on the retailer which the AMSOIL dealer services. The corporate locator is fast becoming a sales tool of its own. Customers are also able to choose between AMSOIL Dealers, lube centers or installers, powersports retailers and even dealers with installation centers.
AMSOIL has started the largest national marketing push to date. Call me if you want to know how much oil I sell in just one week.